General Dentistry Services
Dental care is important to maintaining a healthy and beautiful smile.
Thornbury Smiles offers a full range of dental services in a modern and friendly practice. Our dentists are committed to providing quality dental care to high standards. We deliver the best possible treatments for all our patients using the latest techniques in a professional environment.
Oral Examinations
No two smiles are alike so we start with a comprehensive oral examination.
This allows us to examine your teeth as well as its associated structures in detail with tests and radiographs. The findings are then used to evaluate and develop a cost effective treatment plan to your dental needs. Examinations are the first steps towards achieving a healthy smile.
Procedures Available
Dental services we offer include the following:
Crowns, veneers, bridgeworks, and implants: We offer a range of cosmetic dentistry procedures for broken, discoloured, and missing teeth. Based on your circumstances, we discuss your options with you.
Bite and smile correction: Having misaligned or missing teeth can make anyone feel insecure about their smile. We offer a range of cosmetic procedures to properly restore teeth or correct a bite misalignment.
Teeth whitening: You don't need to feel embarrassed because of yellow teeth. We offer teeth whitening services and home kits made with custom trays for a brighter smile.
Fissure sealants: Fissures can cause teeth to decay. Sealants are applied to the grooves and are a safe way to protect the teeth from further decay. Sealants may be used in place of filling in some situations.
Full and partial dentures: Missing a tooth or several teeth can make it uncomfortable to eat. We may suggest fitting full or partial dentures which are made from resin (plastic) or metal.
Root canal treatment: A successful root canal treatment removes the infected nerve, saving the tooth rather than having to pull it out. We recommend treatment as early as possible.
Wisdom teeth: Your wisdom teeth may be causing problems with your bite or jaw. We can do extractions or recommend other treatments more appropriate for your circumstances.
Gum infections: Gum disease (periodontitis) is an infection of tissue surrounding the teeth. Our hygienists can treat gum disease and bring your mouth to a healthy state.
Dental erosion: Dental erosion occurs when the enamel on the teeth wears away, typically due to strong acids. Our dentists can determine the cause and make recommendations.
Clenching or teeth grinding: Bruxism is the excessive grinding of the teeth and clenching of the jaw. Our dentists can help you treat bruxism.
Restorations: For teeth that are chipped or worn down, we can restore your teeth with a variety of options from veneers to crowns. Restorations improve the appearance and function of your teeth.
Visit the Australian Dental Association (ADA) homepage where you can get more information on frequently asked questions.
Schedule an Appointment
Your smile is an important part of who you are.
Thornbury Smiles provides friendly family dentistry and delivers cost effective treatment plans. You can expect quality services at every step from the moment you book an appointment to when your treatment is complete. We also share best practices with you for preventative care and oral hygiene.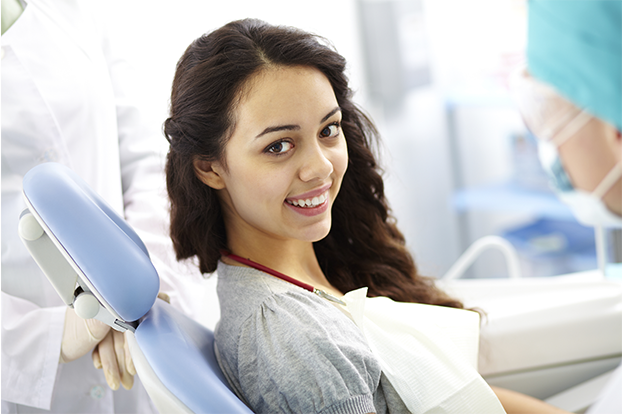 Contact us today to schedule an appointment at our practice.